Tabling at WOPR Summit & Opening at 5 p.m.
October 21 @ 10:00 am

-

4:00 pm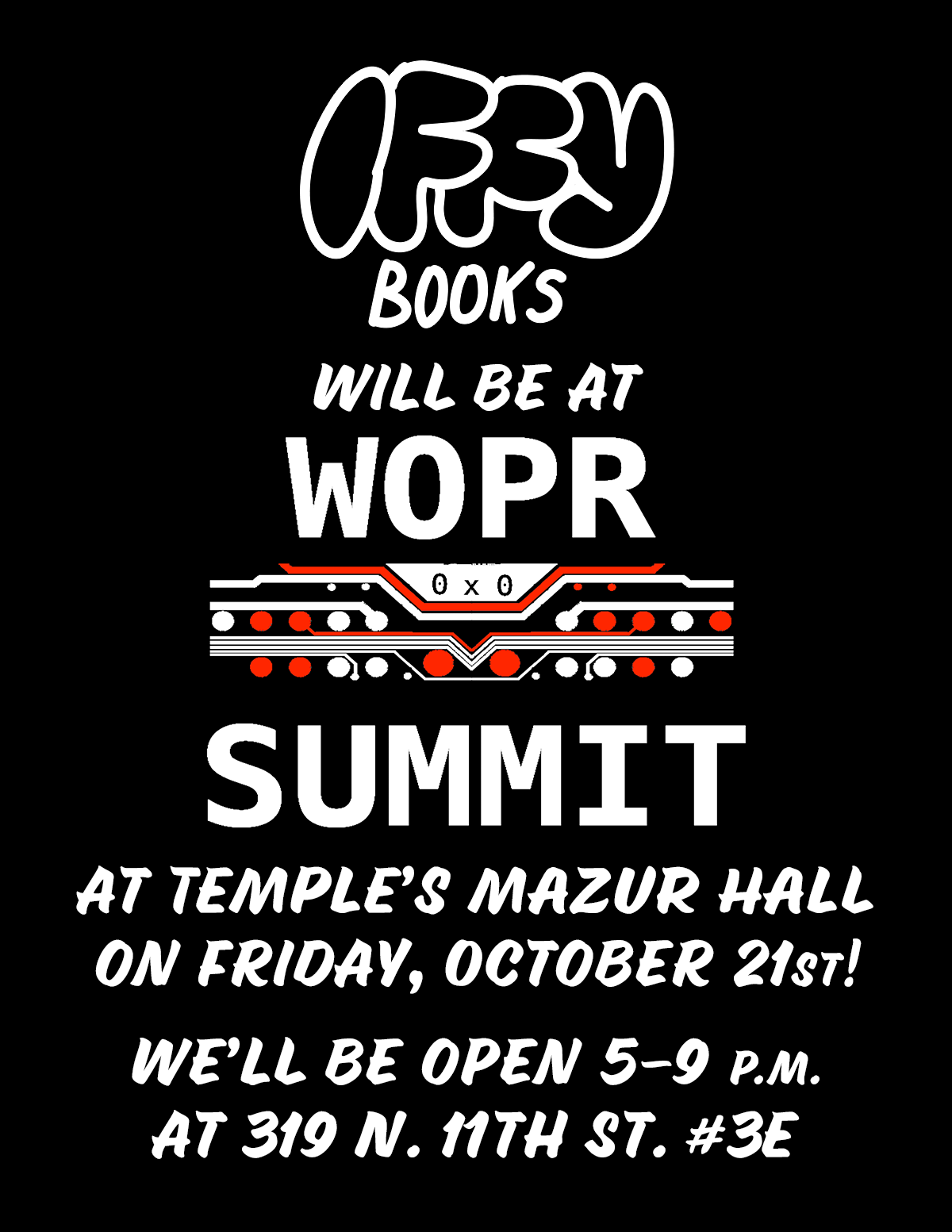 Iffy Books will be tabling at WOPR Summit 0x01 on Friday, October 21st. We'll be there roughly 10 a.m. to 4 p.m.
That means our shop at 319 N. 11th St. will open at 5 p.m. instead of 2 p.m. Sorry for the inconvenience! We'll be open until 9 p.m.

> WOPR Summit is an immersive hacking conference focused on hardware, software, and wireless technologies.
Our next event, WOPR Summit 0x01, will be held on Oct 20-21, 2022 at Temple University in Mazur Hall.
Read our announcement for more updates and details.
Our 0x01 conference schedule is available here
While not required, we request that you register at our Eventbrite link so that we can track headcount; and by registering, you've entered a raffle!