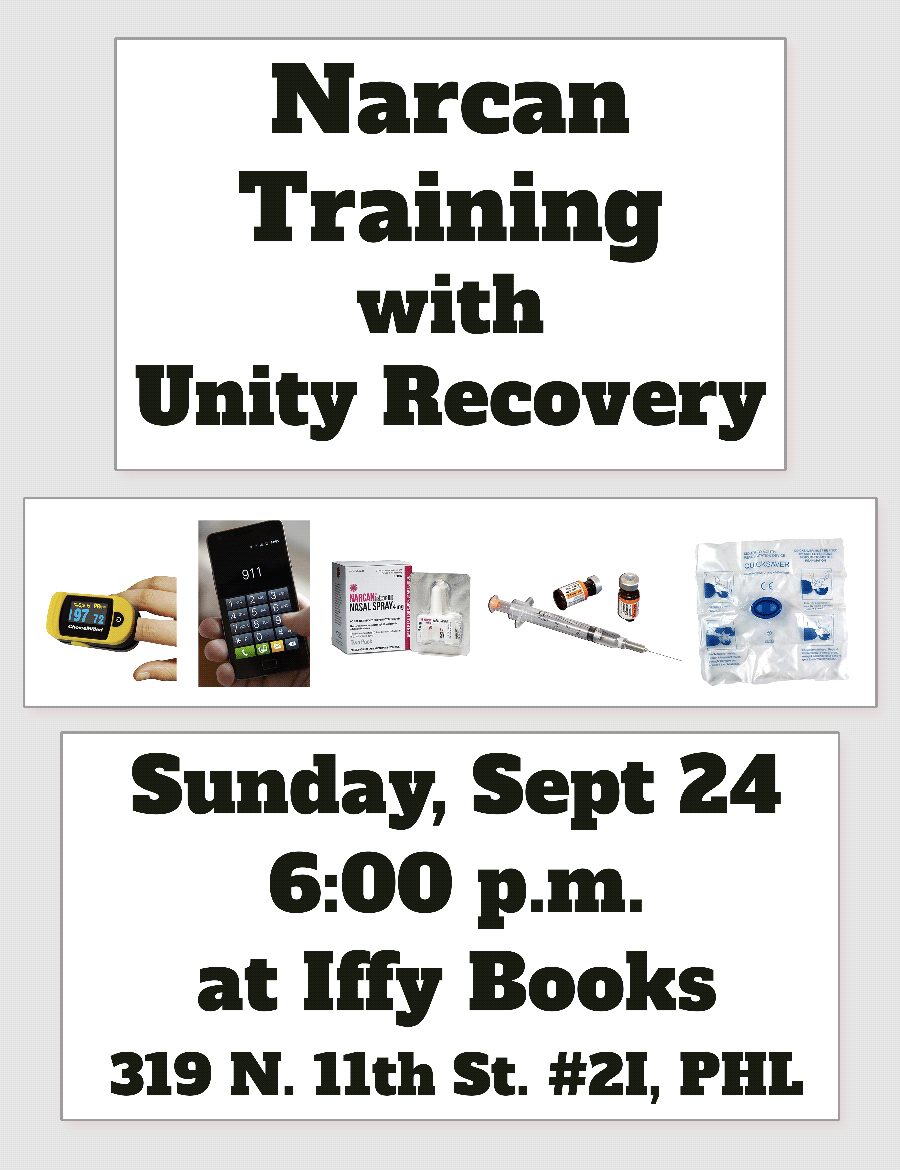 On Sunday, September 24th at 6 p.m. we're hosting a free training session from Unity Recovery on when and how to administer naloxone (a.k.a. Narcan) to reverse the effects of an opioid overdose. They'll also demonstrate how to use Fentanyl test strips.
Unity Recovery is a recovery community organization (RCO) serving the Philadelphia (PA), Pittsburgh (PA), and Weatherford (TX) communities. We believe recovery is an individualized and dynamic process, and support those with mental health or substance use disorders, no matter the pathway you use.
In each of our communities, we offer non-clinical peer-based recovery support services at our community centers, via telerecovery (video, phone, and chat), and in person out in the community.
Register (optional):