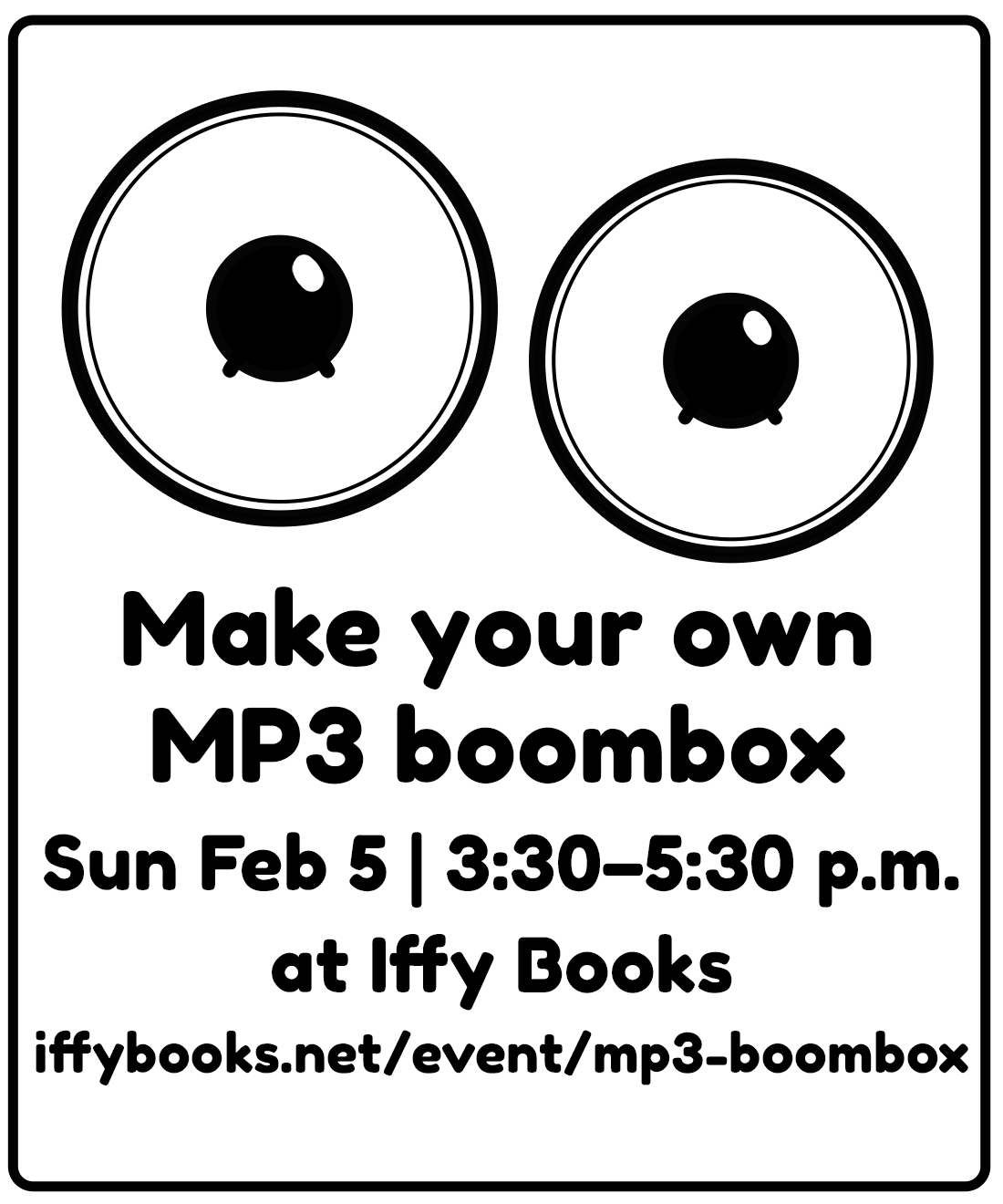 Join us at 3:30 p.m. on Sunday, February 5th and make your own MP3 boombox! We'll use the DFPlayer Mini MP3 player board (below), which has an SD card slot and a built-in 3-watt amplifier. You'll set up the MP3 player controls on a breadboard, connect speakers and a battery, and mount everything in a cardboard enclosure.
We'll have a kit available for $15. The kit includes a DFPlayer Mini board, two small breadboards, an 18650 battery, and several other parts you'll need. (If you can't afford the kit, you can still join us for the project.)
Please bring scavenged speakers if you have them! (We'll have speakers to share, but we aren't 100% sure we'll have enough for everyone.) Old computers speakers, speakers from broken CD players, and over-the-ear headphones are likely to work well. 3-Watt speakers are ideal, but you can experiment with other sizes.
You'll also need a Micro SD card (32GB or smaller). We'll have 16GB SD cards for $5.
Register: