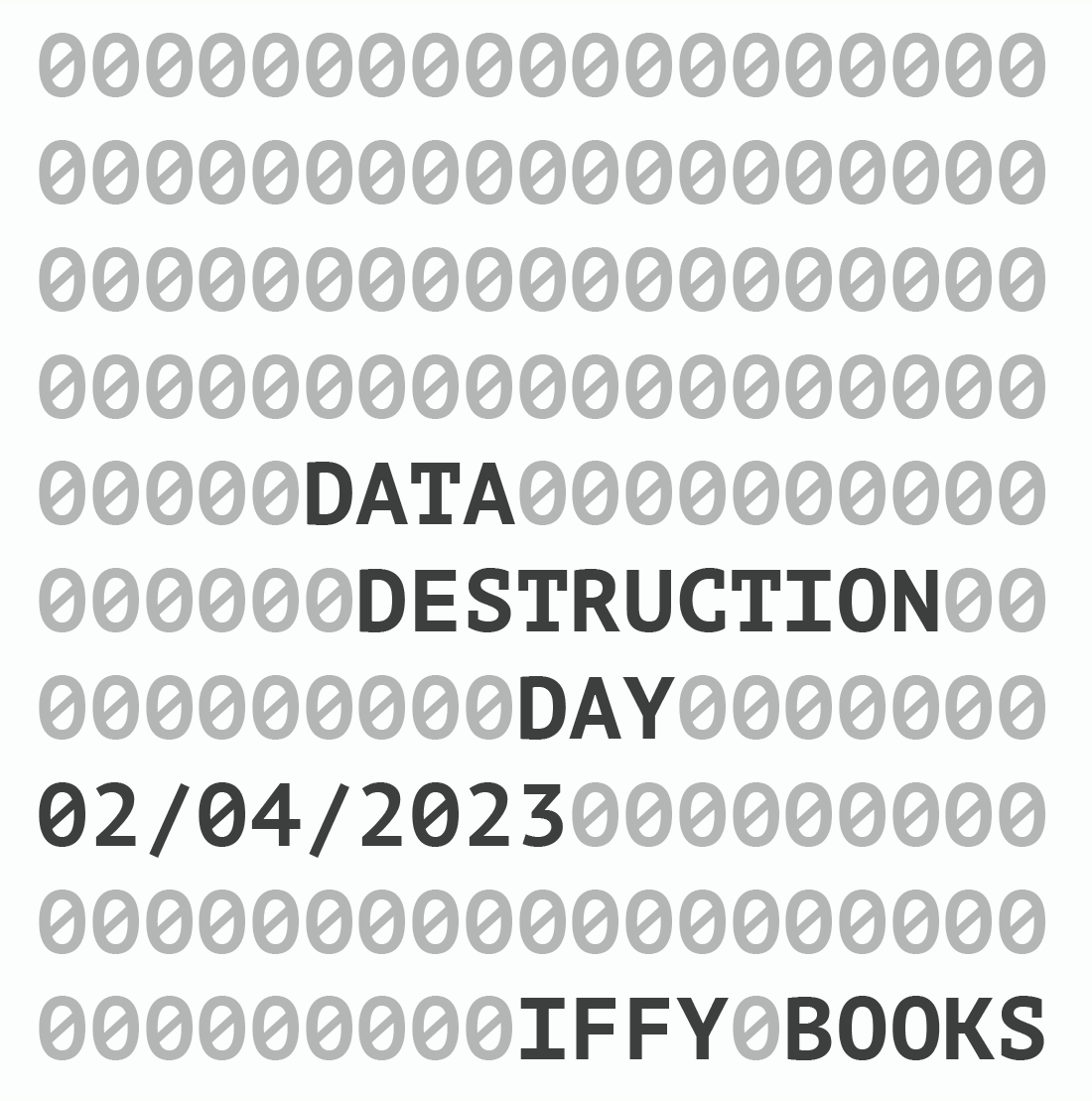 On Saturday, February 4th we're hosting a data destruction event at Iffy Books. Join us at 1 p.m. for a workshop on several command-line tools for securely deleting data on magnetic drives (shred, wipe, and srm). We'll also discuss full-disk encryption. Bring a laptop and/or external hard drive for hands-on practice!
From 2 p.m. to 5 p.m. we'll provide tools and assistance for anyone who wants to destroy some data. Drop by any time! We'll have a large electromagnet for wiping magnetic drives and tape, as well as a nail gun for destroying any kind of storage device.
In the spirit of leaving no trace, we aren't doing registration for this event. Mark your calendar now!
This event is free. Donations accepted.