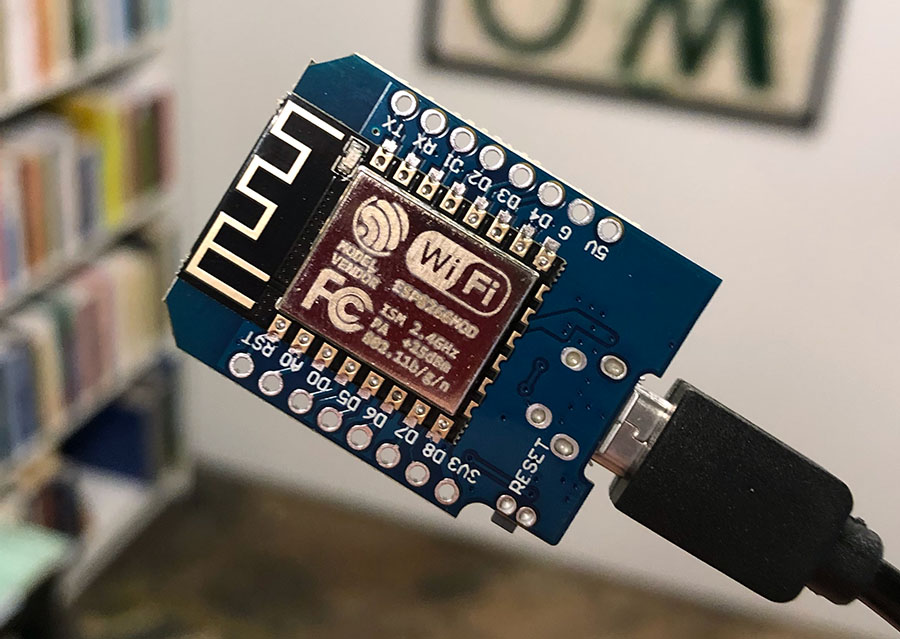 On February 19–20, Iffy Books is hosting a tutorial called Spread ideas with a pocket wi-fi portal. You'll learn to create a wi-fi access point + web server with a Wemos D1 mini board, which will show a custom web page to anyone who connects with a phone or laptop.
We'll be selling Wemos D1 mini clone boards for $4. Pretty cheap! We'll also have a free zine that will walk you through the steps on macOS, Windows, and Linux.
Fill our this form to reserve your Wemos mini D1 wi-fi board. When you pick it up, you can pay with cash, card, or Venmo.