Zine Camp 2022 in Rotterdam: Virtual Zine Swap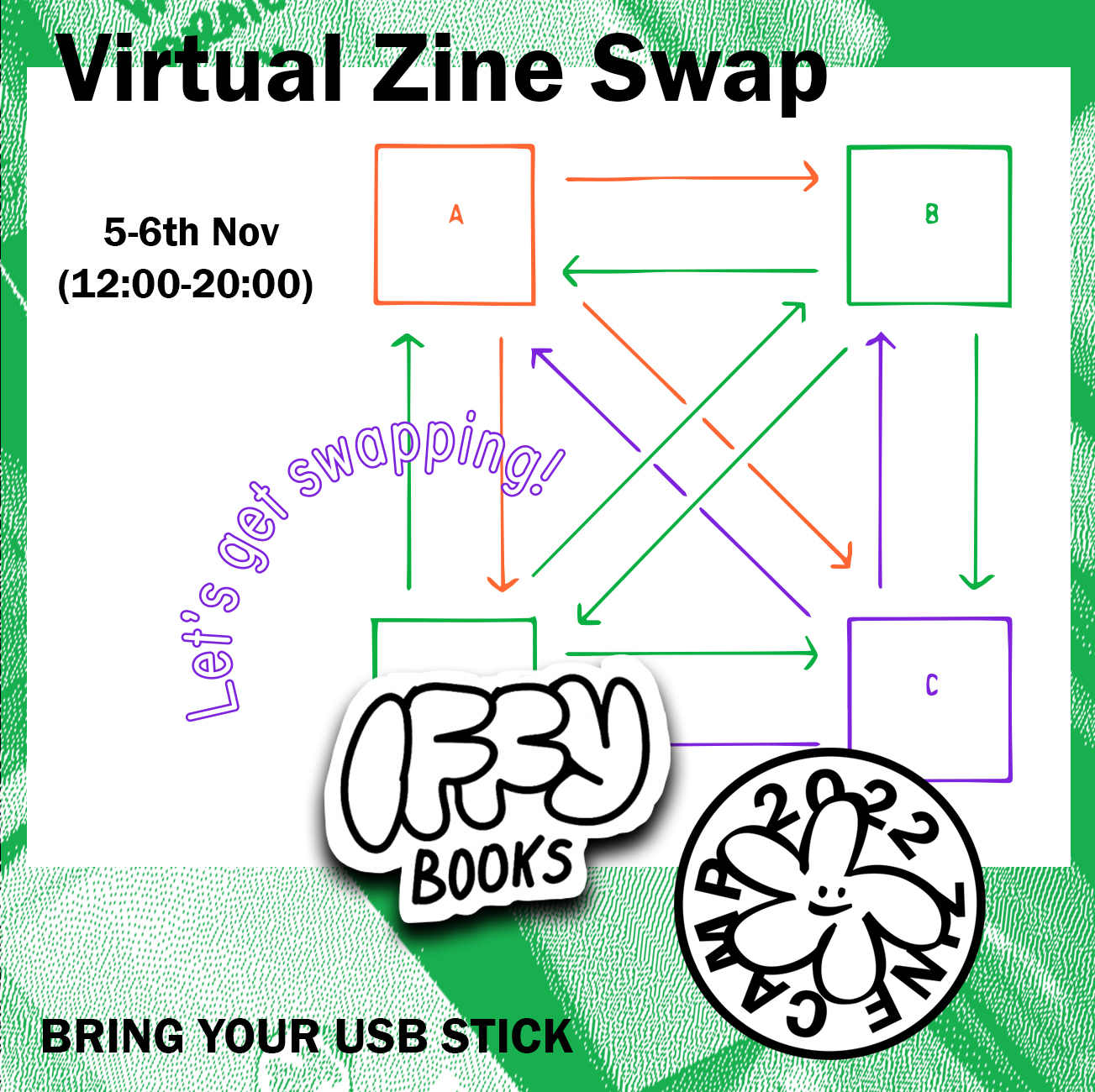 Virtual Zine Swap & IFFY Books
November 5–6, 2022
12:00–20:00 [Rotterdam time]
Also this year the Virtual Zine Swap is active again. This is a program which can accessed both at the physical location and online!
The idea is that you upload a PDF or HTML of your zines for others to download, and also download zines yourself! We want to encourage the swap aspect of zine festivals but also in a safe and easy way for everyone, including those who are unable to join IRL.
This year we added special zines from IFFY books. This philladelphia collective is focused on hacking, free culture and permacomputing.
In order to take part in the physical location, please bring a USB with your own contribution, but also plenty of space to download other's zines. The online version will be accessible via a username and password which will be released via our socials on the evening of Friday 4th.
Let's get swapping!