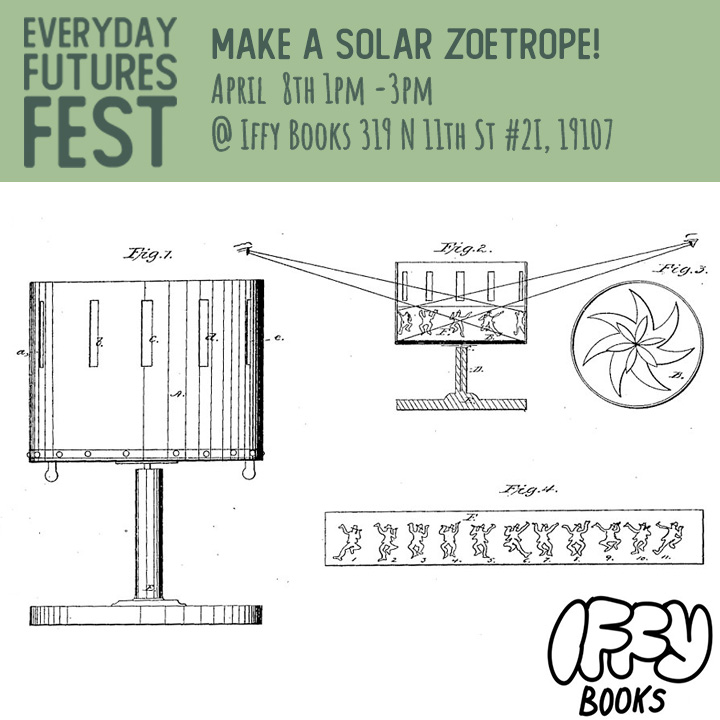 Join us on Saturday, April 8th at 1:00 p.m. and make your own solar-powered zoetrope! This workshop is suitable for beginners and kids. No experience necessary.
A zoetrope is one of several pre-film animation devices that produce the illusion of motion by displaying a sequence of drawings or photographs showing progressive phases of that motion. (Wikipedia)
Anyone can attend and draw animated clips for free. To build a zoetrope, you'll need to buy a kit for $7.50.
This event is part of the DVAA Everyday Futures Fest.
Register: