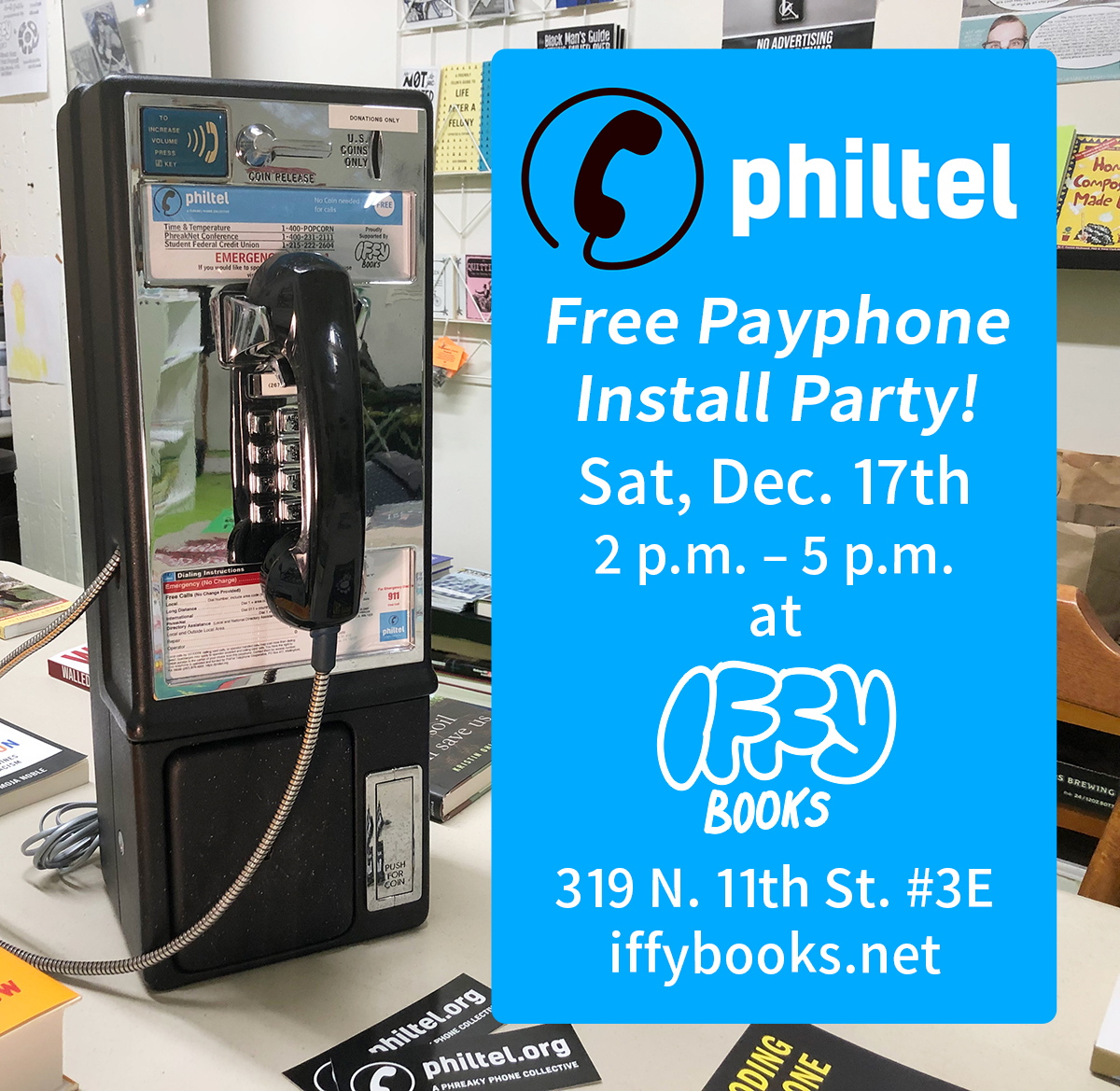 On Saturday, December 17th starting at 2 p.m., the folks at PhilTel will install a free payphone on the wall outside Iffy Books and we'll have a party to celebrate. See you there!
Iffy Books is located at 319 N. 11th St. #3E, PHL (third floor). At the entrance, ring the doorbell labeled "Vox Populi" and we'll let you in. We encourage wearing a mask.
The entrance to our building has five steps up to a landing where you can get on the elevator. Send an email to iffybooks@iffybooks.net if you'll need help with a mobility device, or if you have questions.
PhilTel in the news: