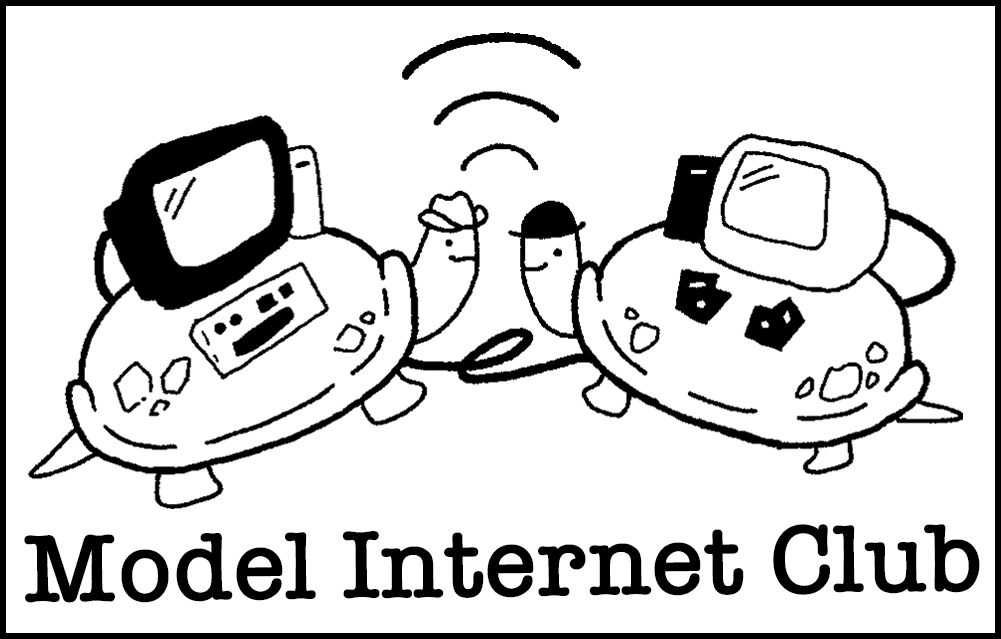 The Model Internet Club meets again on Sunday, September 17th, 1–5 p.m. Newcomers are welcome.
The network is up and running! We now have a DHCP server, a DNS server with custom domain names, and handful of websites running as virtual hosts in Apache. There's a local bulletin board in the works, and we're considering our options for connecting wi-fi access points.
We're looking for websites to run on our local network! If you have an idea, email iffybooks@iffybooks.net or join us on September 17th.
We're also looking for Cisco network switches to help expand the network. If you have one lying around, please get in touch!
Here's a photo of the model internet in action:
And here's a diagram of our plans for the network (so far):