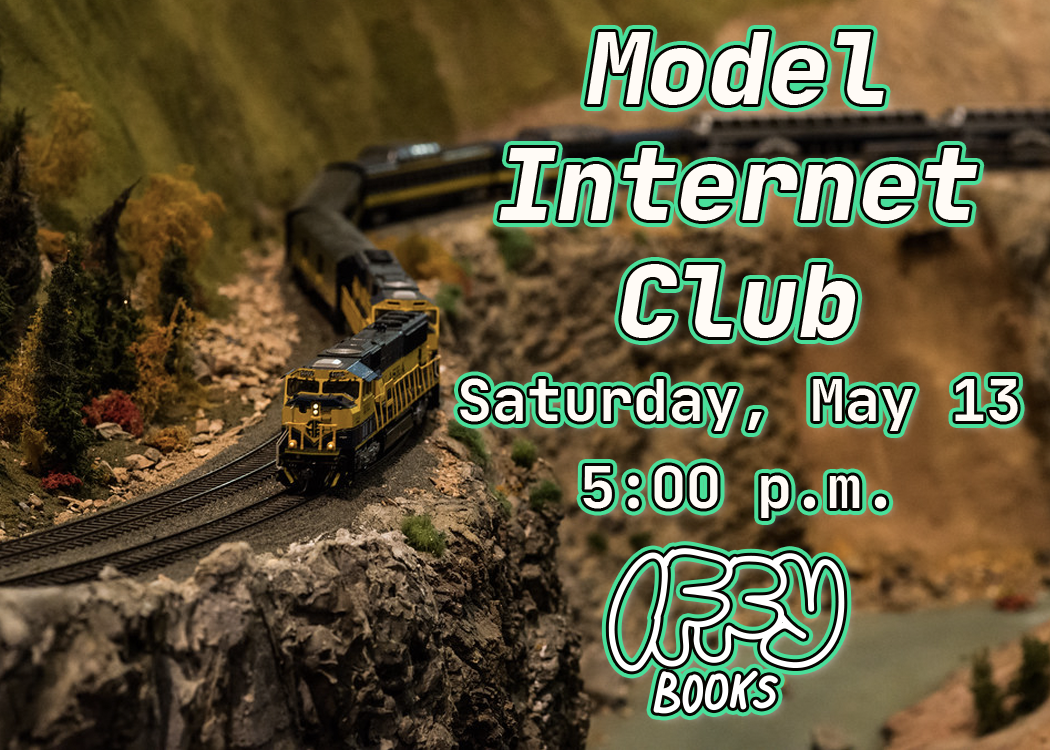 The Model Internet Club meets again on Saturday, May 13th at 5 p.m. Our goal is to build an offline network for fun and learning. We'll have routers, switches, servers, and plenty of Ethernet on hand.
For this month's meeting, we're asking folks to make websites ahead of time that they can share on the network. All you need is an HTML file called index.html and any additional pages and image files you want to include. If you want, you can upload your tiny website using the form below (max size 5MB).
Making a website ahead of time is optional. If you've never used HTML before, you can start with this guide. For design inspiration, check out this gallery of GeoCities homepages from the '90s.
Upload your website in advance (optional):