🐧 Linux Fest at Iffy Books
March 18 @ 12:00 pm

-

8:00 pm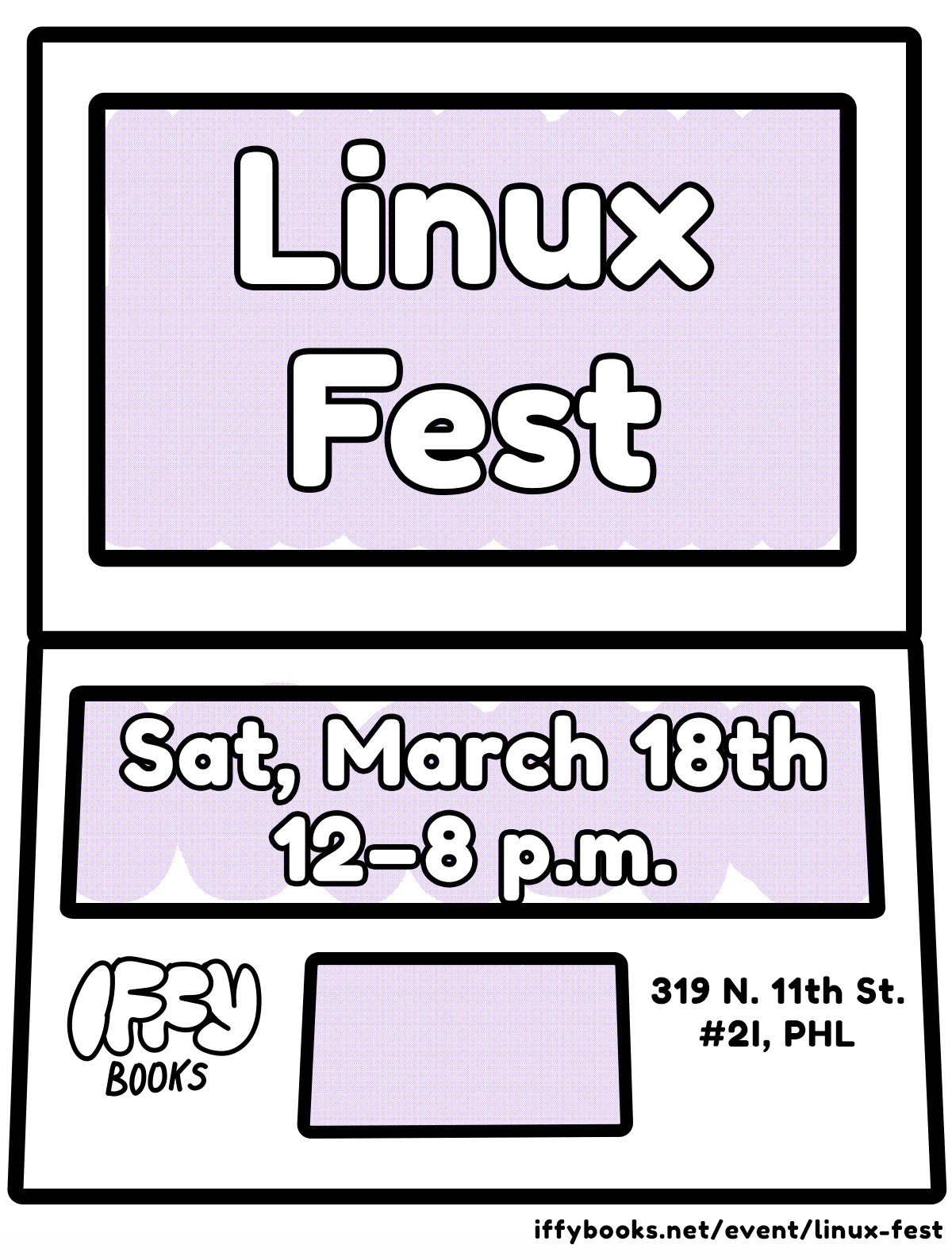 Stop by on Saturday, March 18th (12–8 p.m.) for Linux Fest at Iffy Books! We'll have 10+ Linux distributions running that anyone can try, and we'll have talks and discussions throughout the day. See you there!
Distro list (in progress)
BlackArch
Kali Linux
Linux Mint
Manjaro
OpenSUSE
pop!_OS
Raspberry Pi OS
Tails
Ubuntu
Schedule (in progress)
• 12:00 p.m. How to verify a Linux disk image with its checksum (Steve)
• 1:30 p.m. History of GNU/Linux (r0guer4t)
• 2:00 p.m. What should Linux newbies know? (open discussion)
• 2:30 p.m. Running Windows Applications on Linux (TonyTwoStep)
• 3:00 p.m. Intro to ed, an old-school text editor (Mattie)
• 4:00 p.m. Send files securely with Magic Wormhole (Steve)
• 5:00 p.m. Weird electronic device show & tell
• 7:00 p.m. Hands-on workshop: Replace the CMOS battery on a desktop PC (Steve)
Sign up by 3/16 to give a talk or start a discussion:
This event is free. Donations accepted.