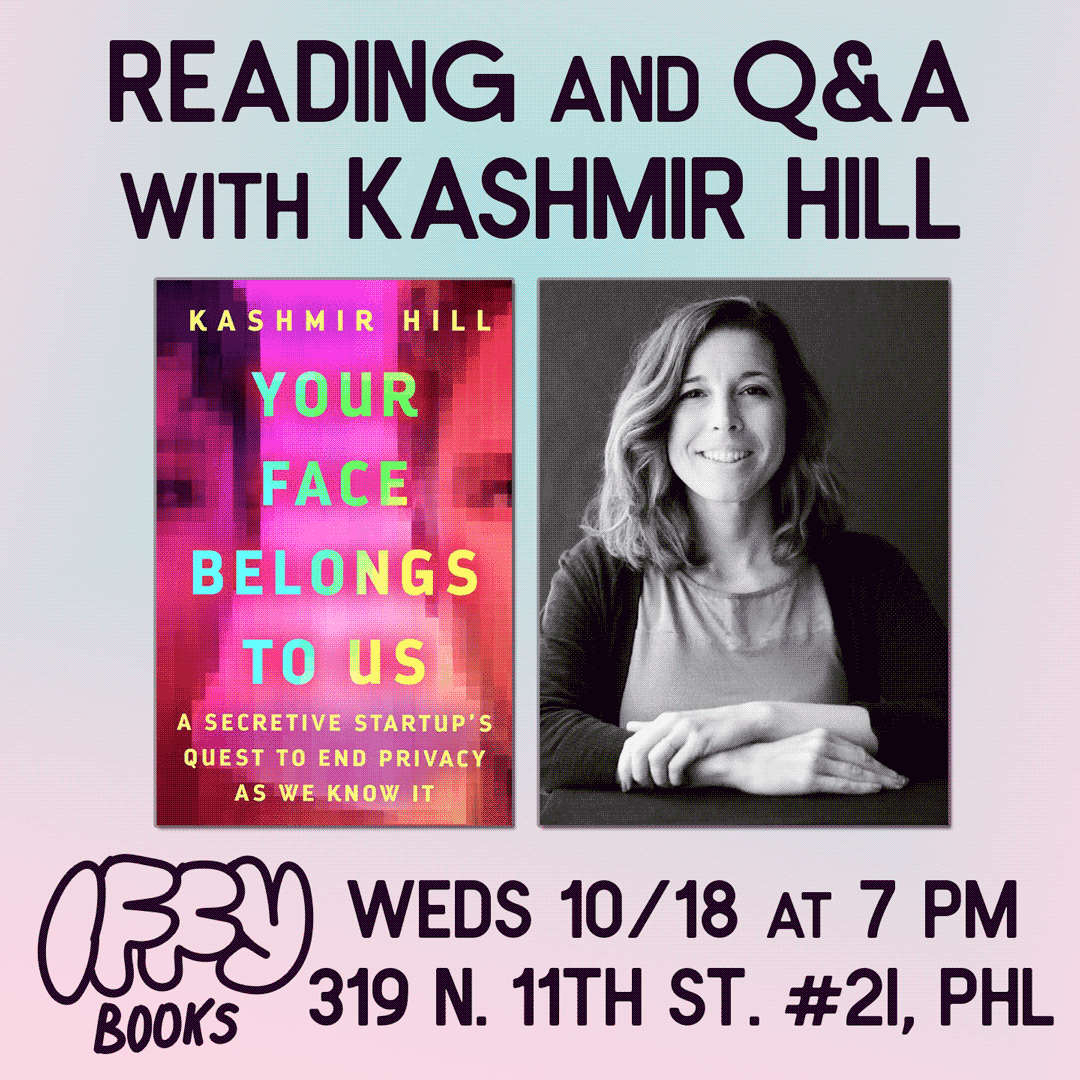 On Wednesday, October 18th we're hosting a reading and Q&A with Kashmir Hill, author of Your Face Belongs to Us: A Secretive Startup's Quest to End Privacy as We Know It. Doors at 7 p.m., reading starts at 7:30. Hope to see you there!
The story of a small AI company that gave facial recognition to law enforcement, billionaires, and businesses, threatening to end privacy as we know it
New York Times tech reporter Kashmir Hill was skeptical when she got a tip about a mysterious app called Clearview AI that claimed it could, with 99 percent accuracy, identify anyone based on just one snapshot of their face. The app could supposedly scan a face and, in just seconds, surface every detail of a person's online their name, social media profiles, friends and family members, home address, and photos that they might not have even known existed. If it was everything it claimed to be, it would be the ultimate surveillance tool, and it would open the door to everything from stalking to totalitarian state control. Could it be true?
In this riveting account, Hill tracks the improbable rise of Clearview AI, helmed by Hoan Ton-That, an Australian computer engineer, and Richard Schwartz, a former Rudy Giuliani advisor, and its astounding collection of billions of faces from the internet. The company was boosted by a cast of controversial characters, including conservative provocateur Charles C. Johnson and billionaire Donald Trump backer Peter Thiel—who all seemed eager to release this society-altering technology on the public. Google and Facebook decided that a tool to identify strangers was too radical to release, but Clearview forged ahead, sharing the app with private investors, pitching it to businesses, and offering it to thousands of law enforcement agencies around the world.