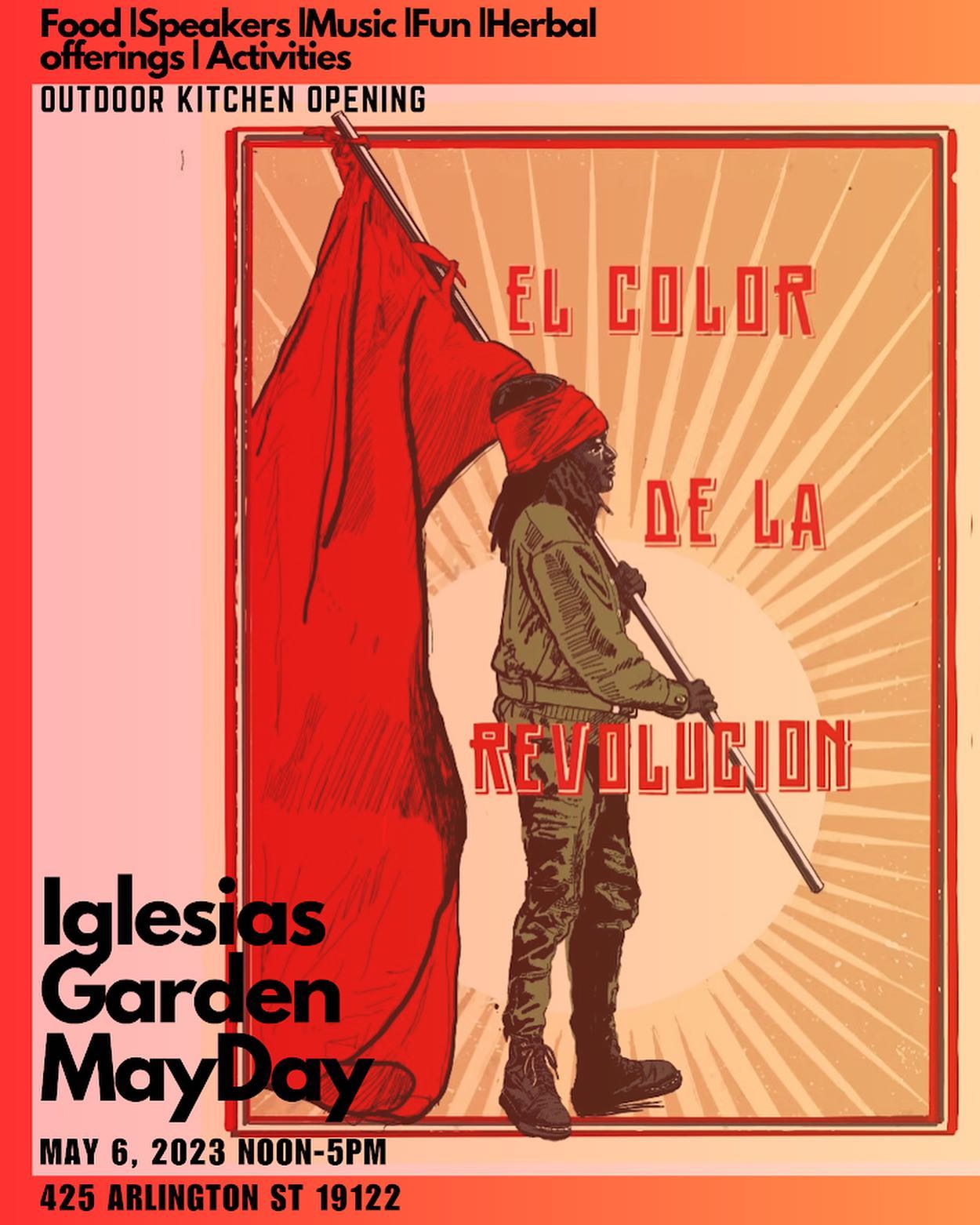 We'll be at the Iglesias Garden May Day celebration on May 6th. See you there!
🚨¡ guarde la fecha para nuestra primera fiesta del año! 🚨(English below)
SABADO 6 DE MAYO 12-5pm celebraremos el día del trabajado en Iglesias Garden!
Un evento gratis con actividades para toda la familia. Den una vuelta para una tarde de música, comida deliciosa, medicina natural, arte, actividades para niños, charlas + educación política. También es la inauguración del fogón comunitario!
❤️♥️❤️♥️❤️♥️❤️
Save the date for our first party of the season!
Join us Saturday May 6th 12-5pm to celebrate our 3rd annual May Day workers day at the Iglesias Garden!
This is a free event with activities for all ages. Join us for delicious food, herbal medicine, speakers, kids activities and more. We will also be celebrating the opening of our outdoor kitchen!
♥️❤️♥️♥️❤️♥️❤️
Accessibility info:
El jardín está situado en 5th y Norris Street. Hay una plaza accesible para sillas de ruedas y porta potty disponible. Hay una variedad de bancos y mesas dentro del jardín. Este evento es gratuito y abierto al público.
Iglesias Garden is located at 425 Arlington street on the corner of 5th and Norris Streets. There is a wheel chair accessible plaza and porta potty available. There are a variety of benches and tables inside the garden. This event is free and open to the public.