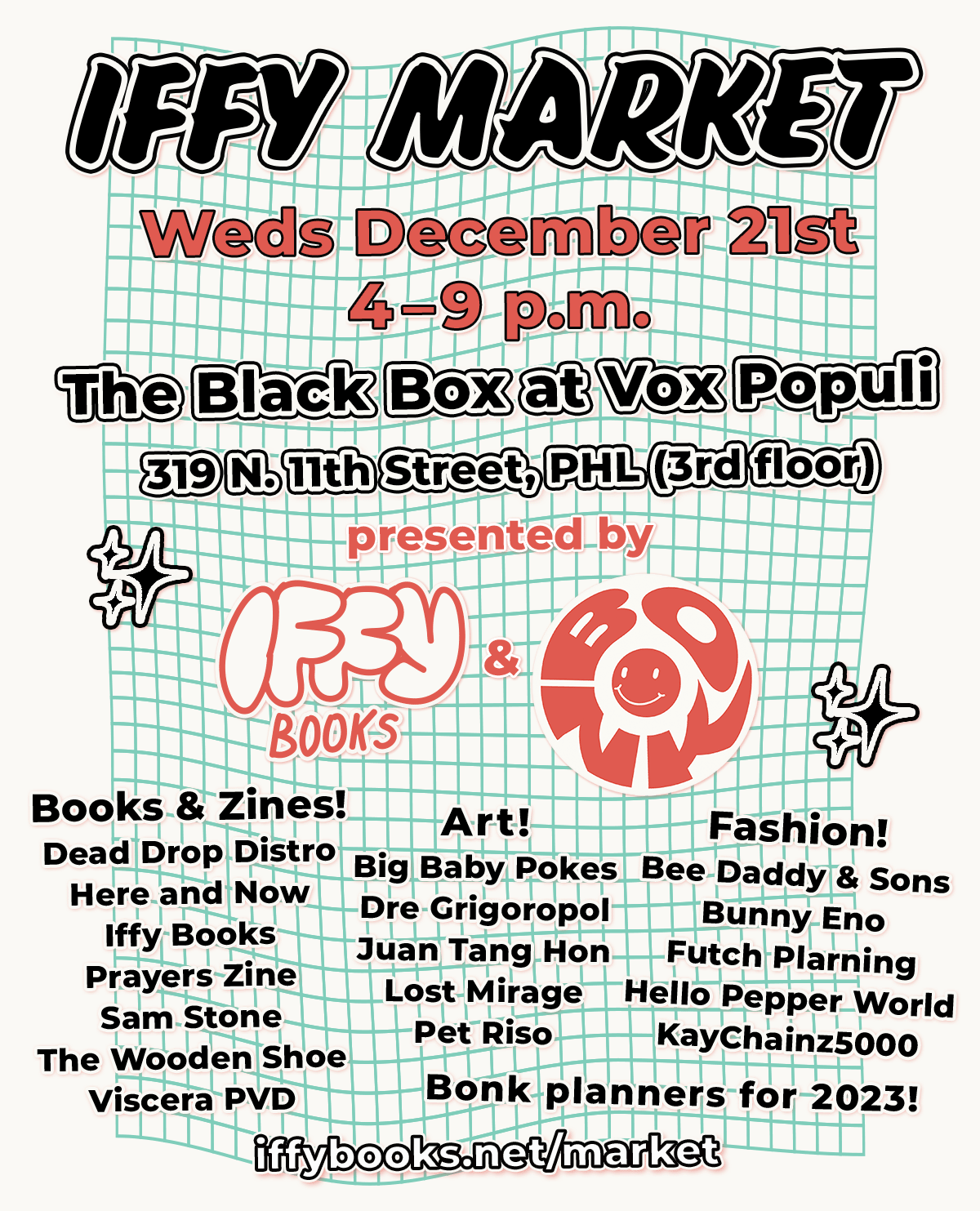 Iffy Market is on! Presented by Iffy Books and Bonk, with help from Vox Populi.
When: Wednesday, December 21st from 4 p.m. to 9 p.m.
Where: The Black Box space at Vox Populi, across the hall from Iffy Books
Address: 319 N. 11th St., PHL (3rd floor)
Books & Zines:
Dead Drop Distro
Here and Now Zines
Iffy Books
Prayers Zine
Sam Stone
The Wooden Shoe
Viscera PVD
Art:
Big Baby Pokes
Dre Grigoropol
Juan Tang Hon
Lost Mirage
Pet Riso
Fashion:
Bee Daddy & Sons
Bunny Eno
Hello Pepper World
KayChainz5000
The entrance to our building has five steps up to a landing where you can get on the elevator. Send an email to iffybooks@iffybooks.net if you'll need help with a mobility device, or if you have questions.
We have three all-gender restrooms on our floor.
See you there!