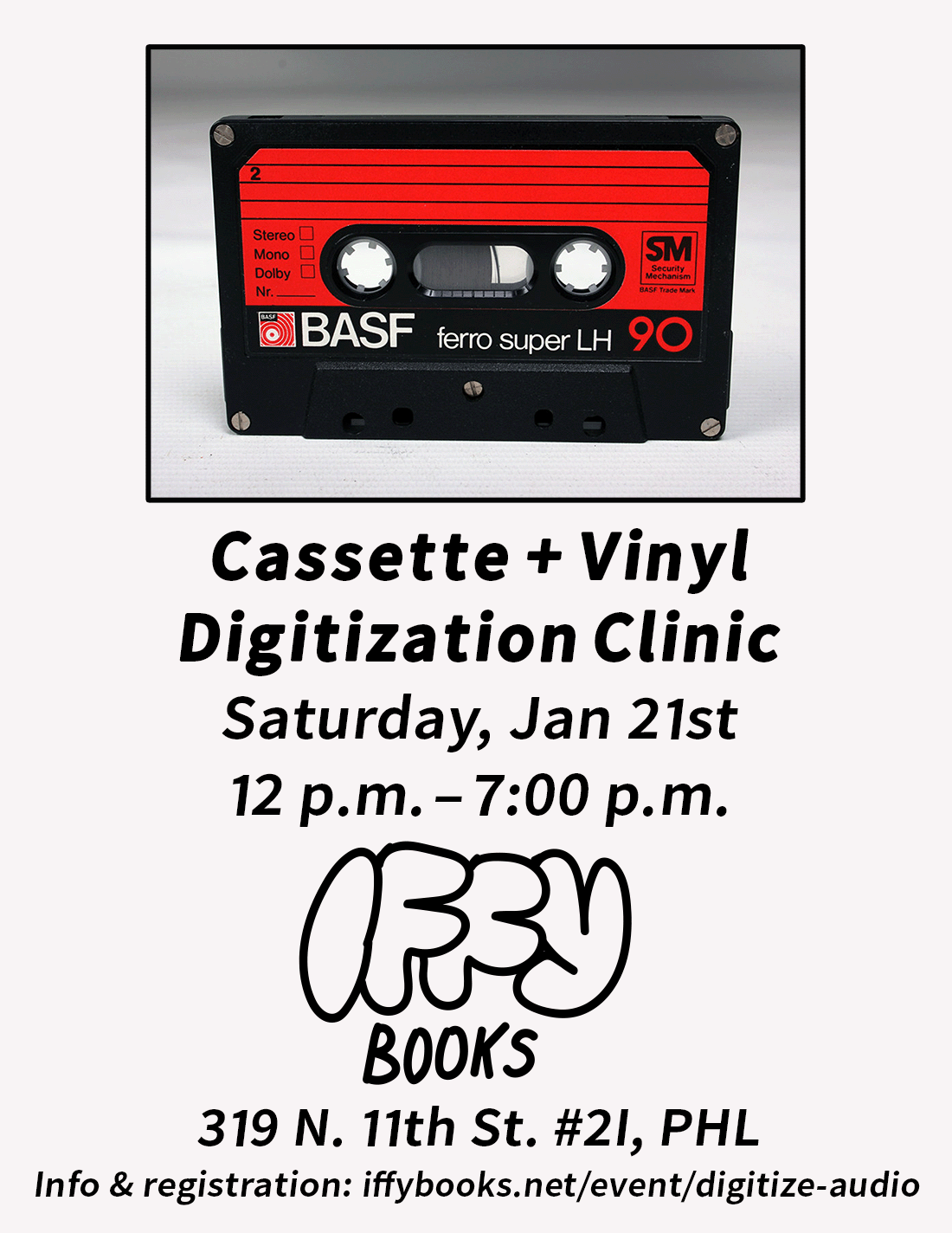 On Saturday, January 21st we're running an audio digitization clinic! Bring a cassette tape or record from noon to 7 p.m. and we'll help you make a digital copy.
If you bring a laptop, we'll show you how to do it yourself. We'll also have a computer available to share.
Sign up for for a 1-hour time slot:
This event is free. If you want to donate, you can find us on Patreon and Venmo.
Photo by Stuart Childs (CC-BY)