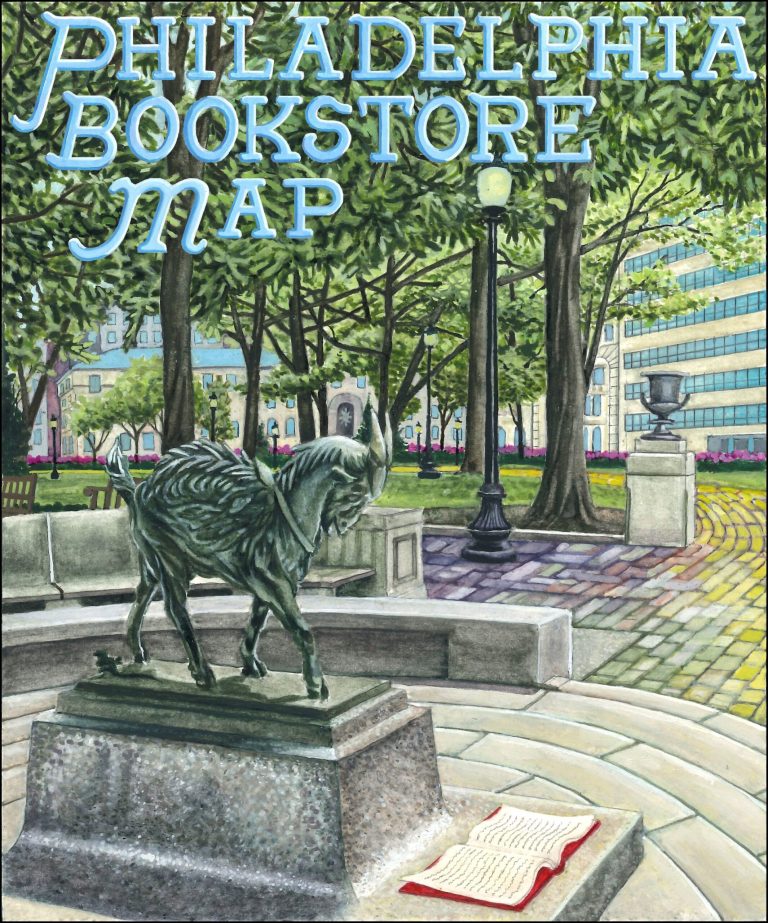 Join us at the Philly Free Library on Wednesday, June 21 from 10 a.m. to noon for the Philadelphia Bookstore Map release party!
A grassroots project to showcase our 50+ brick & mortar bookstores, a keepsake quality map to be distributed FREE around the city.
The map will include all of the city's brick-and-mortar bookstores, regardless of size or prominence. Copies will be provided free of charge and made available to anyone who wants one.
The map will be painted and designed by local artist Henry Crane.
Each storefront will be represented by a two-by-two inch watercolor, along with contact information and a descriptive blurb.
The project will be financed by public fundraisers rather than ads to ensure all businesses are represented equally, regardless of whether they can afford to advertise. We've launched a GoFundMe
Please spread the word!