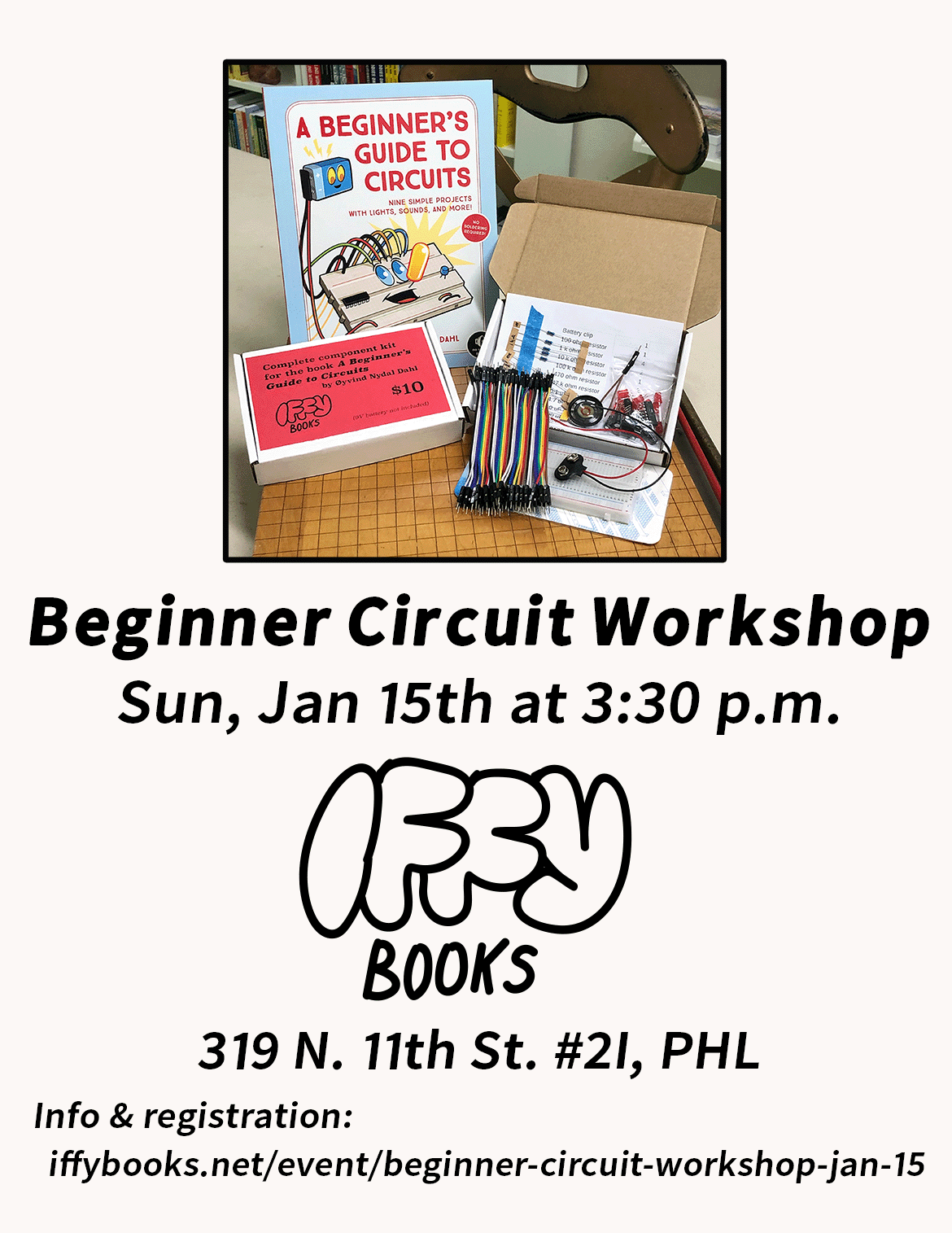 On Sunday, January 15th at 3:30 p.m. we're hosting an electronics workshop for beginners! We'll use A Beginner's Guide to Circuits by Øyvind Nydal Dahl as our guide.
This workshop is free to attend, but you'll need to buy an electronics kit for $10 to complete the projects. The kit contains the parts you'll need to complete all nine projects in the book A Beginner's Guide to Circuits. We'll also have copies the book for sale for $17.95. (9-volt battery not included. We'll have batteries to share at the event.)
If you can't afford $10 for the kit, email iffybooks@iffybooks.net and we'll make arrangements.
Register: