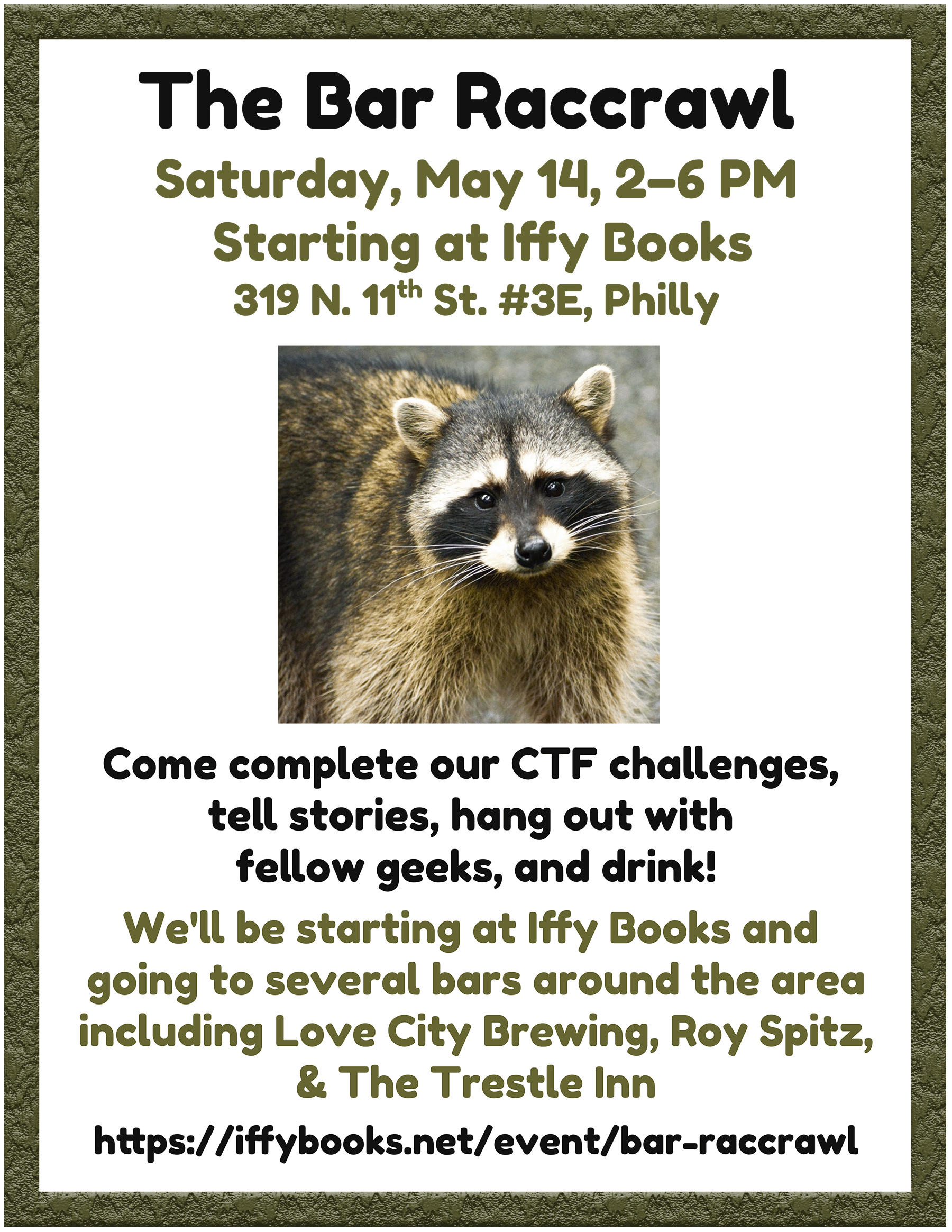 The Bar Raccrawl, a hacker event for drinkers of all ages 21 and up!
Come complete our CTF challenges, tell stories, hang out with fellow geeks and most important … DRINK!
We will be starting at Iffy Books and going to several bars around the area including the following:
– Love City Brewing (1023 Hamilton Street)
– Roy Spitz
– The Trestle Inn (11th and Callowhill)
Come one, come all!