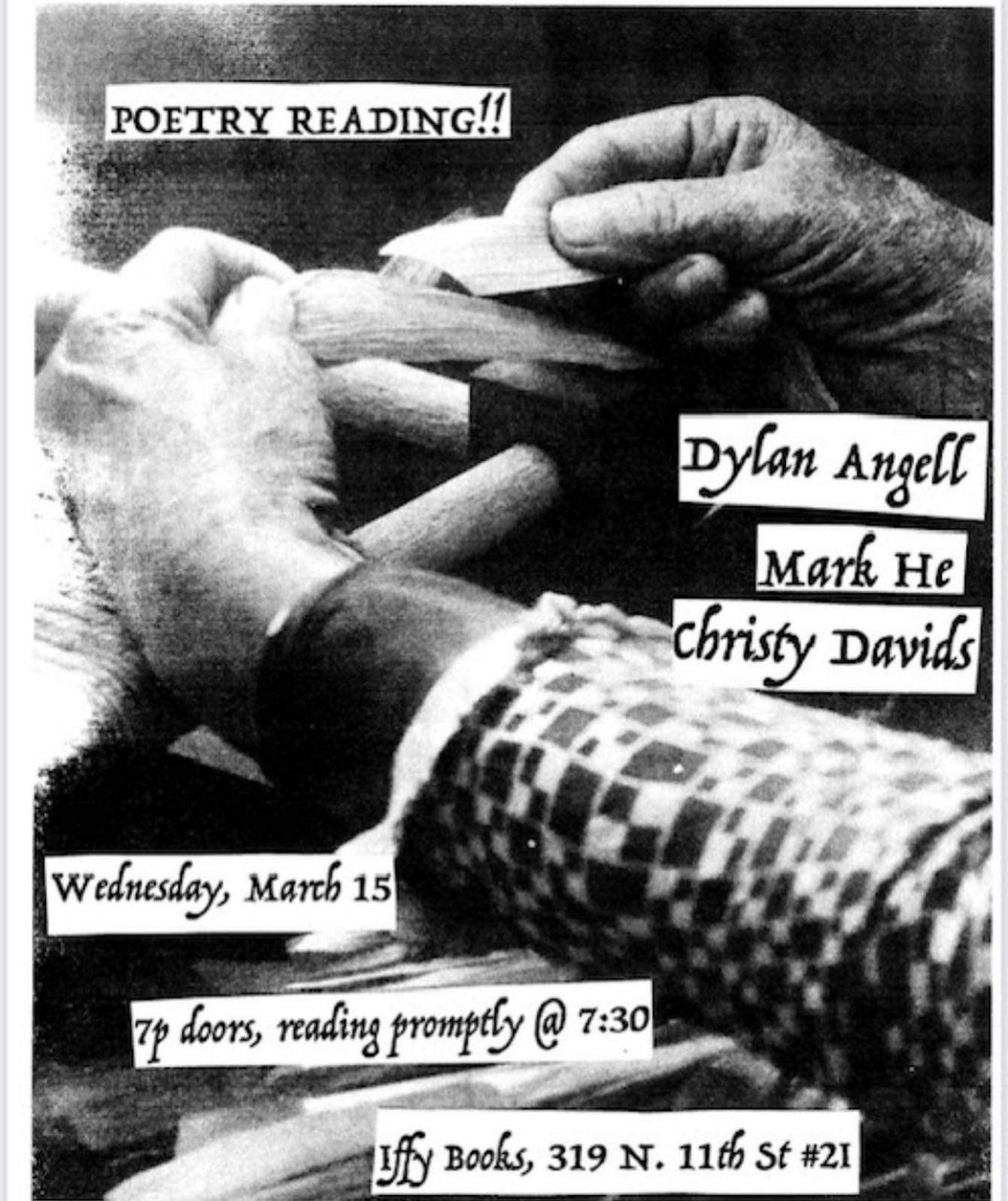 On Wednesday, March 15th at 7 p.m. we'll host a poetry reading by Dylan Angell (Durham), Mark He (Brooklyn), and Christy Davids (Philly). See you there!
We'll be welcoming Dylan Angell from Durham, NC, where he runs a reading series, co-edits a press, plays trumpet in several musical groups, and is an all-around mensch of the community. His most recent book, Demanding the Room, is out now in a beautiful edition from Bored Wolves.
Joining Dylan will be Mark He, a poet, painter, and cancer research scientist. His gorgeous paintings grace many pages of Dylan's book, and he's also had some neat comics published!
We'll also be welcoming our very own Christy Davids, who has been an integral part of the poetry community in Philadelphia for many years, and whose work remains some of the most urgent regarding place, memory, and the crisis of climate destabilization. Her most recent work is wanton, available on Doublecross Press.